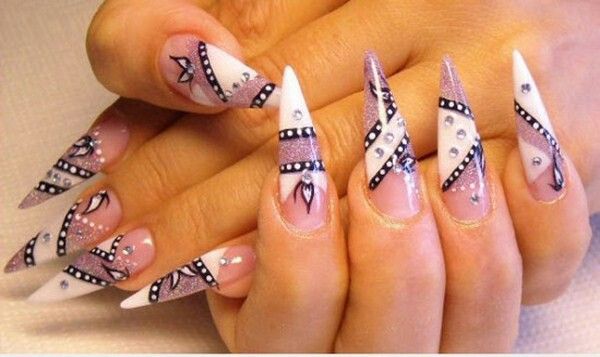 Become a Master in Nail Technology by Learning Not One but THREE of the Most Popular Nail Systems.
Being able to create a perfect set of nails using any one of the three most popular nail systems puts YOU in a superior position when it comes to employment or in your own business.
You see, in my experience, not all people want a particular type of nails. Some like Acrylic Nails, some like Gel and other like a more natural look from the Quick Dip Nail System…..
10 years of doing nails has taught me that when client have a particular preference of nail type it is much much easier to give them what they want….If a new client comes to you and wants Gel nails or already has gel nails on and you only know acrylic, then you have to either try to get them to change or loose the client.
Don't lose clients and make yourself highly valuable to any employer.
Nail Technology….A Booming Business.
Why Not Become a Nail Technician and join us in one of only a few industries where business increases even in the recent Global Recession.
Exciting innovating business are popping up everywhere and you can be part of this explosion in just a few weeks working your own hours..
Earn extra cash of make a full time career for yourself... it's your choice.
Currently Working?...You can study at during you lunch hour on the way to and from work if you travel by public transport and of course at the weekend.
Have Kids?... Study after they go to bed or before they get up or when they are at school…
MODULE ONE
Introduction to Nail Technology
Course Overview
Recording Client Information
Anatomy of the Nail
Diseases & Disorders
Sanitation & Hygiene
Nail Shapes
Applying Extension Tips
MODULE TWO
QUICK DIP SYSTEM
Introduction to Quick Dip System
Applying the Quick Dip Coating

Natural Look and Permanent French

Refill of the Quick Dip Nails
Rebalance of the Quick Dip Nails
MODULE THREE
ACRYLIC (LIQUID/POWDER) SYSTEM
Introduction to Acrylic System
Mixing the Liquid & Powder
Applying the Acrylic Coating

Natural Look and Permanent French

Sculpting with the Acrylic
Refill of the Acrylic Nails
Rebalance of the Acrylic Nails
MODULE FOUR
UV GEL SYSTEM
Introduction to UV Gel System
Applying the UV Gel Coating

Natural Look and Permanent French

Refill the Gel Nails
Rebalance the Gel Nails
MODULE FIVE
Buff & Polish
Repair a Broken Nail
Temporary Tips
Remove Artificial Nails
Painting the Nails in Colour and French Polish
UV Gel Top Coat