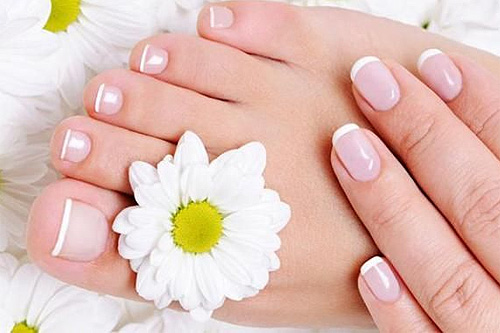 Manicures & Pedicures are as great entry point into the Beauty Industry
You can start earning income with manicure & pedicures in as little as 5 days…
This course is an excellent addition to the Artificial Nail course or a very substantial standalone course.
Both manicures and pedicures are very easy to learn and the beauty of these services is that they use very little product, so once you are set up it is almost pure profit.
It was recently reported in "Nails Magazine" that some smart entrepreneurs in New York have set up mani pedi booths in the foyers in some of the prominent Buildings and are cleaning up….Some are even moving throughout the building offices.
Subjects covered in this course:
Structure and anatomy of the nail and nail bed
Diseases and disorders of nail, hand and foot
Sanitation and Bacteriology
Products and equipment needed
Setting up your work area

Filing of the nails
Treating cuticles
Removing dead and dry skin
Hand and Foot massage
Painting of nails
Full step by step professional manicure
Full step by step professional pedicure
Extra treatments such as masks, peels and paraffin wax
How to repair a cracked natural nail

UV Soak off Gel (Shellac) application and removal